Welcome to the Four Wheel Drive Club . We are a group of enthusiasts who enjoy outdoor recreation and use our 4×4 vehicles to achieve the same. The Club objective is to promote 4×4 Motor Sport and promote responsible off road practices that are in balance with nature.
The four wheel drive club (FWDC) was incorporated in 2003 (Registration No NA 1152). Since incorporation the Club has organized, 4×4 Competitions, 4×4 Excursions, Member Gatherings and Charity Drives and continuing to do so.
The Club has an active annual Calendar, which includes two public events, Thunder Valley Off Road Cross and Sappers 4×4 Gympo and two private members events, 4×4 Pro Am and The Charity Drive.
The Club also conducts 4×4 training sessions each quarter for individuals and fleet owners, and the training is conducted at the club's own track in Hanwella Kaluaggala.
The Club has been in the forefront to develop 4×4 as a recreation & sport, in Sri Lanka, and has been organizing events to promote Sri Lanka as off road adventure destination with the Sri Lanka Tourism Promotions Bureau.
To become a member it is not mandatory that you own a 4×4 vehicle, if you are interested in the off road culture and would like to work towards adopting an "Off Road Ethics" code you can join in. Members without a 4×4 can team up with the ones who already own 4×4, as navigators as off-road 4×4 driving is a team sport and requires a navigator.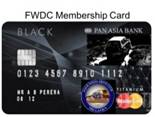 Office Bearers
Sean Hameed
Kumar Abeyesundere
Andreus Kluas